A new tool has been rolled out on the WMD.dev site: our password generator.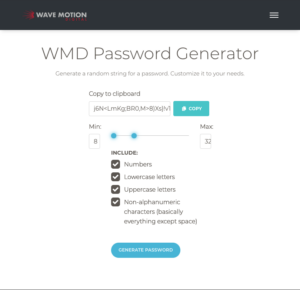 This new tool was built based on a bit of need and a lot of laziness in that there is a daily need for a secure password but it can be a pain to find something that doesn't make you create an account, jump through hoops or remember which site produced the exact specifics you need.
We also integrated this into our other components of the site where secure passwords are generated, such as user creation and WordPress development sites.
Give it a spin and add a bookmark. And no need to log in because it is available to the public!
---
Photo by Michael Dziedzic on Unsplash